Bespoke accessories configurator for Magento
Using a custom-built accessories configurator, customers are guided through an optimised process before they reach the shopping cart, during which the relevant accessories for the selected fences can be viewed and selected.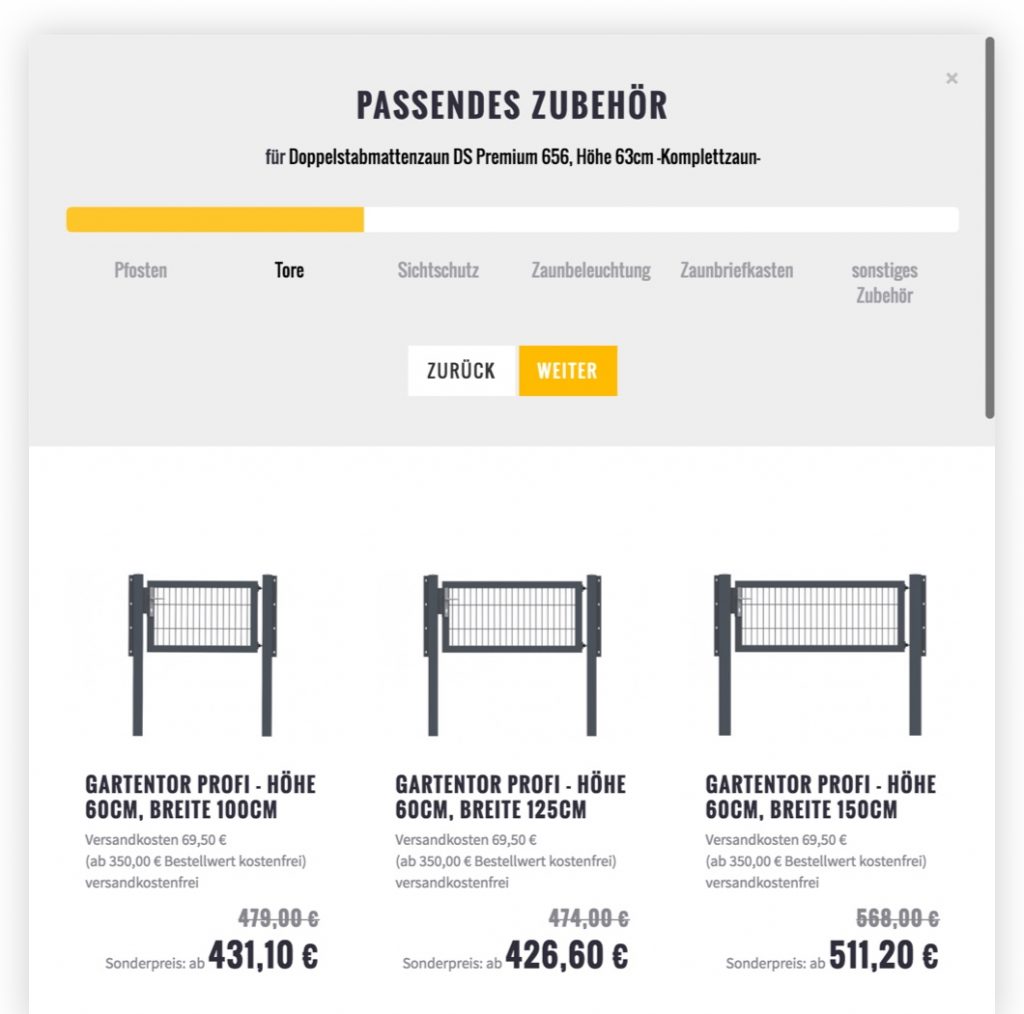 A simple way to configure fences
Thanks to the custom-built height configurator, customers can intuitively identify and select the height they need, and also get a good overview of available fence heights. The configurator integrates seamlessly with Magento's native product configuration.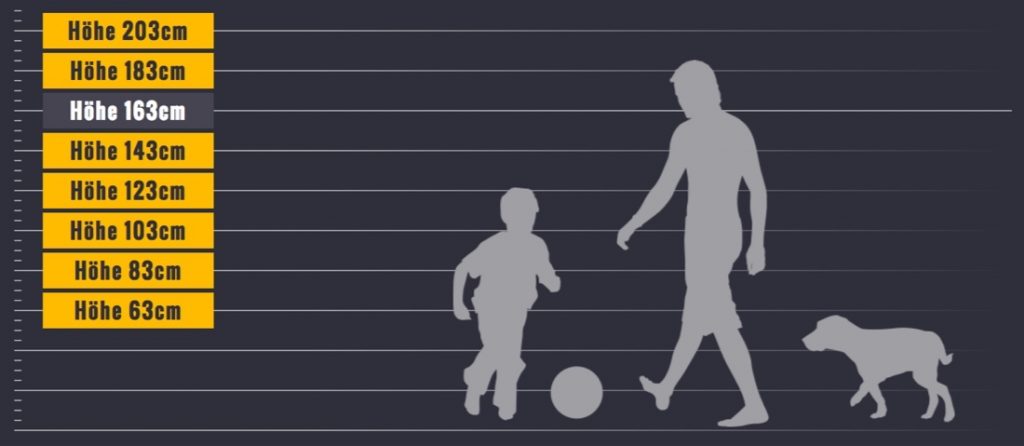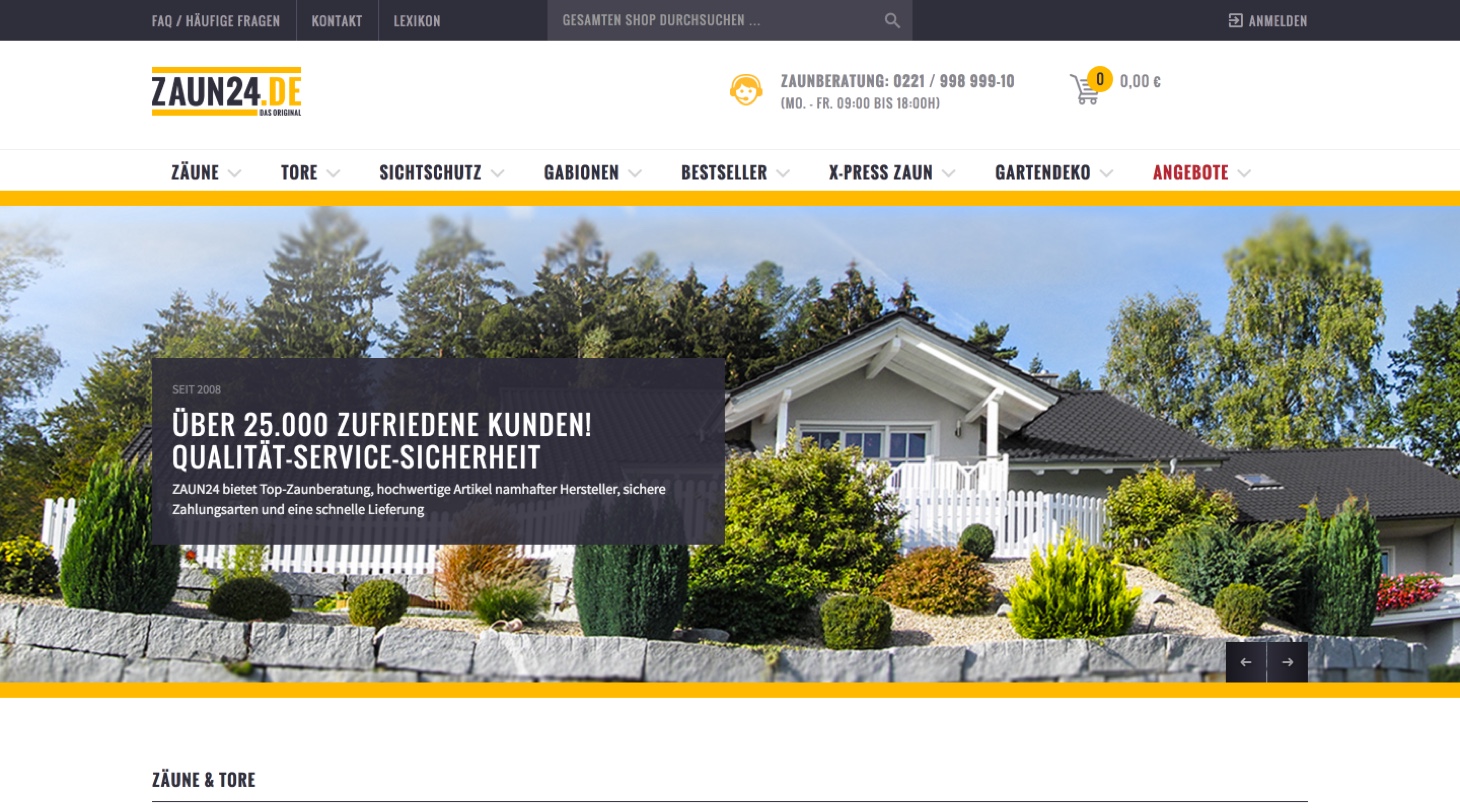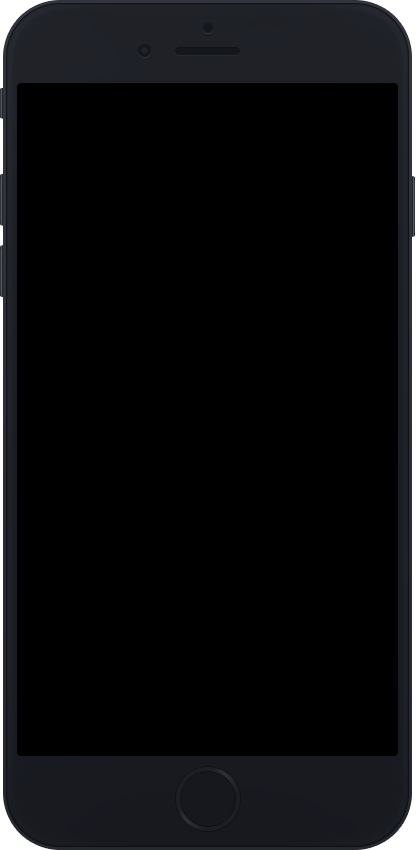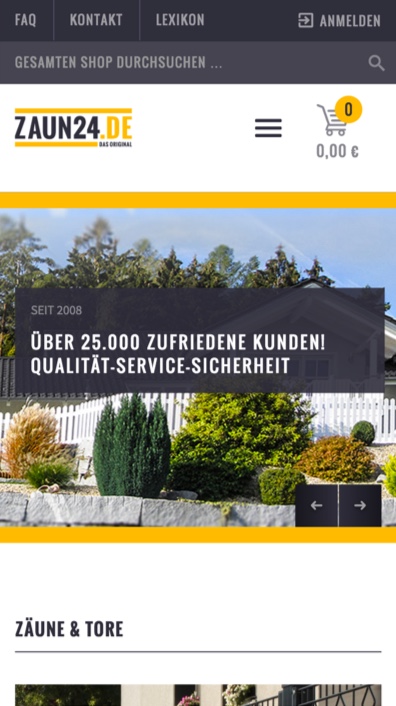 Fast page load times thanks to performance optimisation
Performance optimisations in Magento enable extremely short page load times and reduce the load on the server at times of day with high traffic and visitor numbers. These steps increase customer satisfaction and improve conversion rates and revenue.
More projects